What's worse than New Year's Resolutions?
New Year's Resolution Memes


Howdie Folks,
G'day Mate
How are ya love
Good day to you
Peace and Goodwill for the Year Ahead
Could always be worse
Could be a damn sight better.


I hope you're well, I truly do. Life can be a shit fight at times. A constant ebb and flow of dilemmas, decisions and insecurities. Doubt lingers and assholes thrive. It's always been that way. This year will be no different. Hopefully we might cope with it a little better.

Let me know how you're going. You can leave a comment on the site or drop me an email. Some people reached out to me late last year following a few related posts. Yes I was down in the dung-heap. I went to some dark places. No need to reiterate; you can go back and check if you like. It's all right there. Thank you to those people. It did help. I really appreciate it. If it wasn't for the fact that I have a young daughter, I don't know where I'd be right now. Truly. It was .... like that. (And let's not even go into all the shitty politics, terrorism and celebrity deaths of the year).

So let's get to something more 'up', perhaps a little frivolous, though films are a passion of mine, so perhaps its not frivolous at all. Here's my Top Ten films of 2016. Obviously I haven't seen every film released in the year, so if you have any recommendations, please leave them in the comments. Others might benefit too.

Let's get into it. As always, there's no particular order.





Both a comedy and a drama, Viggo Mortensen is brilliant in this tale that challenges the way in which we live told within the context of a fractured family. Fresh and invigorating.
Officially from 2015, this was nominated for the Best Oscar for foreign film. It's a holocaust film, told from the point of view of a man forced to work to help exterminate his own people, but it's the unique way it's filmed that brings you in close and personal. Brilliant.
What made this film so powerful, aside from the incredible battle scenes, is the content itself, being based on a true story. The buildup felt a lot like Full Metal Jacket and other films, but the second half is stunning, (especially on the big screen). An excellent return for Mel Gibson as director, even if he did cast Sam Worthington.
An aspect of history that I was not familiar with made this story a fascinating one. That's always worth a few extra points. I like the way it was shot, and Matthew McConaughey is a fine actor.
Comedies are usually a mild distraction but this was hard to resist. Nice to see both of these actors stretching their talents, and the nod to Lou Costello was hugely appreciated by fans of the legend, namely me. (Ironically Lou was mentioned in Arrival too).
True stories well told are always worth watching, and there's not many incredible stories of individual courage like Edward Snowden's. It's overlong but it's a return to form from Oliver Stone, who's made nothing but shit for years. Big Brother is watching, and it seems no one gives a shit.

The first real Star Wars film for adults. No cutesy moments for kids. This is a dark tale. Main characters die. There are complex motivations. Ben Mendelsohn was great. And it all ties in beautifully in the lead up to the original film from 1977. (RIP Carrie). I don't think we'll get something this 'real' from the S.W. universe again.

Bizarre and bold. Released late 2015 but could feature at this year's Oscars. Hopefully it will.

Director Yorgos Lanthimos is a genius (check out his

earlier

films) and Colin Farrell is superb.
I wasn't interested in this at all. The trailer looked woeful. I only went because nothing else was on. What a surprise. Far more intellectual and engaging than I expected. And there's a close connection to parenthood, which resonated with me, obviously being one. Amy Adams was excellent.
I have a feeling these films might make the grade, but I haven't had the opportunity to see them as they haven't been released yet and/or available on Home Media (and no doubt a whole bunch of indie films that haven't surfaced yet).
Lastly, a toss up between Genius, Deepwater Horizon, (more true stories), Midnight Special, plus another Michael Shannon film in Frank and Lola and Embrace of the Serpent but I'm going with The Autopsy of Jane Doe. I feel like I'm too old for horror movies. Most of them are merely jump fests, but this one really tried to step outside the cliches and originality is always worth honouring. With a great actor like Brian Cox on board, it says something about the quality in place. Very well directed and pretty creepy.

I'd love to hear your views/recommendations.
I have a couple of books by friends I want to share with you in the coming weeks, as well as more Poetry of course, short stories, and more videos. I'm hoping to ramp things up this year. Something's got to shift. Let's see what happens. Despite my cynicism regarding New Year's Resolutions, I am feeling quite positive.
Take care of yourself. Until next time.... Peace.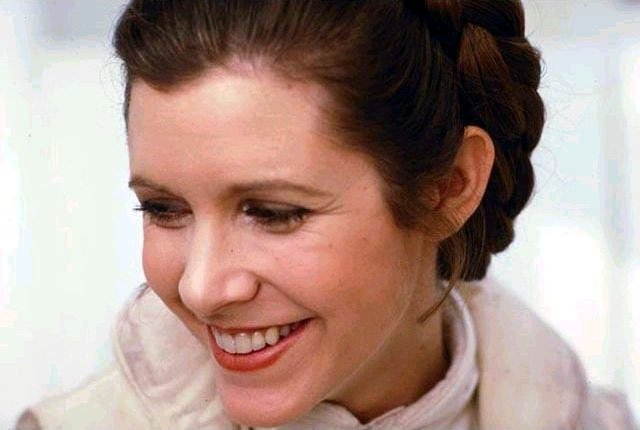 The Force will be with you... always.
UPDATE April/17:
Having seen many more now I want to nominate these as the films of 2016:
Nocturnal Animals
Arrival
Manchester by the Sea
Christine
The Lobster
Rogue One
Son of Saul