Rebirth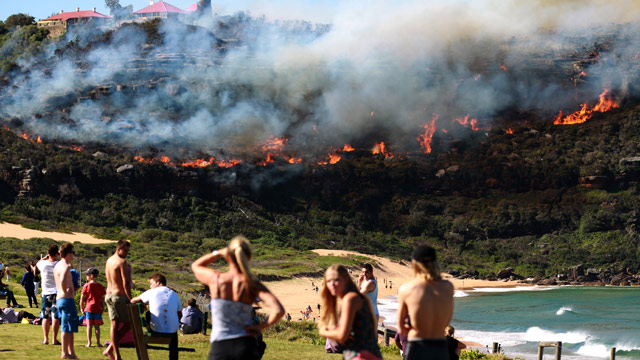 Source: The Guardian
The New South Wales bush fires of October 2013 were the worst the state has seen since 1960's. Fortunately there were only two fatalities (unlike the horrific Victorian bush fires of 2009). Dry fuel loads coupled with hot windy weather caused the problems, mostly started by lightening though as usual, there were some human interference. Many homes were destroyed in addition to thousands of kilometres of bushland (and no doubt many animals).
It's not all bad, particularly for the bush, as it can assist in a healthy growth cycle. I was in the Blue Mountains in December 2013 and made a trip to shoot footage of part of the burnt out areas. While far from the worst area, it remained interesting.
I returned in January to take more footage of an area untouched to fulfill the following video's purpose of documenting the cycle in an artistic way.
I hope you find it engaging in some form.
Source: SMH


Next post,

I have no idea.
I'm keeping it fluid this year.
Tell me what interests you and let's see what happens.

=]